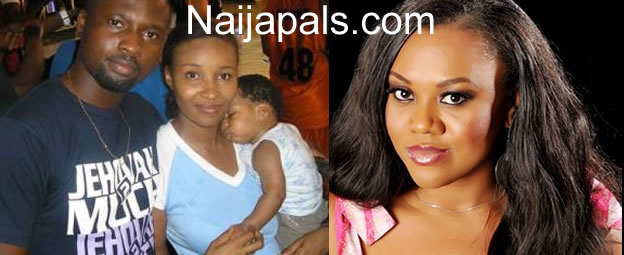 The last have not been heard over the crack in the once upon a time chumming relationship between the award winning movie director, Daniel Ademinokan and his beautiful wife of many years, Doris Simon.
Inside sources say things have gone so bad that, any moment from now, the couple would be seeking legal redress for a formal separation as all efforts to reconcile them have proved abortive.
We gathered that Doris has vowed to fight dirty as she has resulted to involve Stella Damasus whom she`s alleging to be harbouring her husband in Abuja. A family source who will prefer anonymity confided in us that, Doris is battle ready and has promised to attack Stella Damasus anywhere she sees her.
But investigations however revealed that, Daniel and Stella are business partners and both of them are project confidants struggling on a scheme that bothers on corporate social responsibility or best put service to humanity. But Doris has been telling whosever cares to listen that Stella is seeing her husband and will be ready to deal with her should she dare to go the whole hug.
During our chance meeting with the lanky movie director, we actually pestered him to tell us about his marriage break up but he insisted it's his private life. He however gave an indication that his marriage has broken down beyond repairs: "I`ve moved ahead, I don`t want to talk about my past, I now live happily with my boy, David in Abuja", he said. What is this thing with actress and second class husband's (divorcee e.t.c). I hope God delivers them before somebody will oour somebody acid... me!!! na gisting