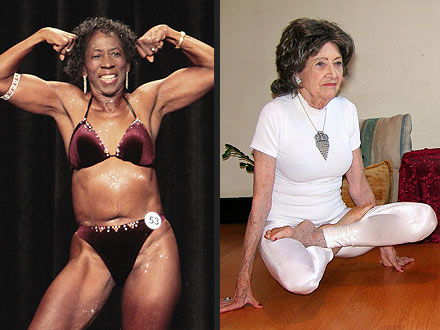 Meet the world's oldest female body builder and Yogi teacher.
The 77 year old Grandma (16 children, grand children and great grand children) and has earned the title from Guinness World Records and a record holding one at that
And in White Plains, NY, 93-year-old Tao Porchon-Lynch has been recognized as the Oldest Living Yoga Teacher by Guinness World Records. With up to 400 students, the woman sure have a very busy day....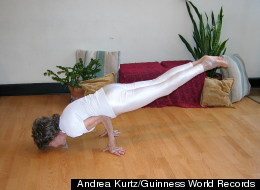 she plans to hold the record for life.....imagine!!!!